Eerie (2018), film online subtitrat
Eerie (2018)
Dec. 03, 2018
Philippines
101 Minute.
N/A
Urmăreste filmul: Eerie (2018), film online subtitrat. Genurile acestui film sunt: Horror. Poți vedea filmul Eerie (2018), film online subtitrat ONLINE sau îl poți descarca pentru a îl vedea Offline la cea mai bună calitate doar pe site-ul nostru.
Distribuie sau scrie parerea ta despre acest film!!
Rezumat
Patricia, sau Miss Pat cum îi spun studenții, lucrează ca și consilier în cadrul Sta. Lucia Academy For Girls, o școală privată, destinată exclusiv fetelor. Această școală este condusă de un grup de călugărițe catolice. Patricia este extrem de atașată de studente, iar acest lucru o determină să înceapă propria sa investigație cu privire la sinuciderea unei studente pe nume Erika. Patricia încearcă să afle ce a determinat-o pe Erika să se sinucidă. Dar, la câteva zile distanță de la moartea tinerei, o altă fată este găsită moartă…
As we get closer to the wedding day, Lia becomes unsure if she is choosing the right man to marry, torn between the man from her past and the man she's building a future with. The unexpected and gruesome death of a student threatens the existence of an old Catholic school for girls. Pat Consolacion, the school guidance counselor, involves herself with the students in the hopes of helping them cope, and at the same time uncover the mysteries of the student's death. Most students suspect of the strict and borderline abusive Mother Alice, who also threatened Pat's tenure in the school because of her continuous meddling with the case. But Pat's unusual talents lead her to knowing Eri, a former student who's been watching the whole school for years. Piece by piece, Pat uncovers the secret of the school and the monster that it nurtured for the past century.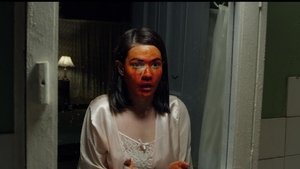 Rating-ul IMDb 5.4 190 voturi
Rating-ul TMDb 6.3 3 voturi