Band of Brothers – Camarazi de război (2001), serial online subtitrat in Romana
Au vazut aceasta pagina: 228 persoane
Despre serial...
Band of Brothers – Camarazi de război (Serial TV 2001), serial online subtitrat in Romana
Extras din interviurile cu supraviețuitorii companiei Easy, precum și din jurnalele și scrisorile lor, Band of Brothers (Camarazi de război) cronicizează experiențele acestor bărbați, începând cu instruirea lor ca parașutiști în Georgia si până la sfârșitul războiului. Devenită o companie armată de elită, parașutată în Normandia, în dimineața zilei D-Day (Ziua Debarcării), participă în Bătălia de la Bulge și mărturisește despre ororile războiului, oamenii de la compania Easy ajung sa cunoască acte curaj extraordinar și de frică extraordinară – devenind material de legendă. Bazat pe cartea foarte apreciată cu același nume a lui Stephen E. Ambrose.
Drawn from interviews with survivors of Easy Company, as well as their journals and letters, Band of Brothers chronicles the experiences of these men from paratrooper training in Georgia through the end of the war. As an elite rifle company parachuting into Normandy early on D-Day morning, participants in the Battle of the Bulge, and witness to the horrors of war, the men of Easy knew extraordinary bravery and extraordinary fear – and became the stuff of legend. Based on Stephen E. Ambrose's acclaimed book of the same name.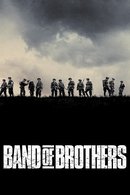 Sezonul 1
2001 | 10 de episoade
Sezonul 1 al filmului serial Camarazi de război a fost difuzat în premieră pe data de 9 Septembrie 2001.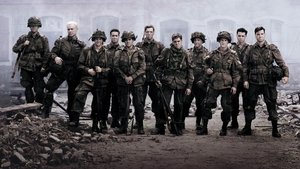 Titlul original
Band of Brothers
Prima dată difuzat
Sep. 09, 2001
Ultima dată difuzat
Nov. 04, 2001
Lista cu Sezoane si Episoade
1
Sezonul 1 Data: Sep. 09, 2001