Sirius the Jaeger (2018), serial animat online subtitrat în Română
Au vazut aceasta pagina: 185 persoane
Despre serial...
Sirius the Jaeger (Serial TV 2018- ), serial animat online subtitrat în limba Română
Imperial Capital, 1930. Un grup ciudat de oameni care transportau cazuri muzicale a aterizat pe stația din Tokyo. 

Ele sunt numite "Jaegers", care au venit să vâneze vampiri. 

Printre aceștia se afla un tânăr cu seninătate și o aură neobișnuită. 

Numele lui este Yuliy, un vârcolac al cărui sat de origine a fost distrus de vampiri. 

Yuliy și Jaegers se angajează într-o luptă mortală asupra unui arc misterios, cunoscut doar sub numele de "Arcul lui Sirius". 

Ce adevăr le așteaptă la sfârșit …?
Imperial Capital, 1930. A strange group of people carrying musical instrument cases landed on Tokyo station. They are called the "Jaegers", who came to hunt vampires. Amongst them, there stood a young man with striking serenity and unusual aura. His name is Yuliy, a werewolf whose home village was destroyed by vampires. Yuliy and the Jaegers engage in deadly battle over a mysterious holy arc only known as "The Arc of Sirius". What truth awaits them at the end…?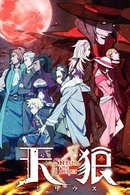 Sezonul 1
2018 | 12 episoade
Sezonul 1 al filmului serial 天狼 Sirius the Jaeger a fost difuzat în premieră pe data de 12 Iulie 2018.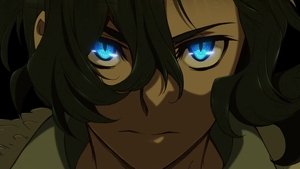 Titlul original
天狼 Sirius the Jaeger
Prima dată difuzat
Jul. 12, 2018
Ultima dată difuzat
Sep. 27, 2018
Lista cu Sezoane si Episoade
1
Sezonul 1 Data: Jul. 12, 2018