Au vazut aceasta pagina: 82 persoane
Despre serial...
Speechless (Serial TV 2016- ), serial online subtitrat în limba Română
DiMeos se întâlnesc pentru a ajuta JJ să filmeze un film de ultimă oră pentru aplicația colegiului său, care lucrează împotriva ceasului și a celor mai bune interese ale Maya. Jimmy face o gafă jenantă cu iubitul lui JJ, iar Kenneth și Ray se luptă pentru a suprima secrete jenante.
Maya DiMeo is a mom on a mission who will do anything for her husband, Jimmy, and kids Ray, Dylan, and JJ, her eldest son with special needs. As Maya fights injustices both real and imagined, the family works to make a new home for themselves and searches for just the right person to give JJ his "voice."
Sezonul 1 2016 | 23 episoade
Sezonul 1 din Speechless a avut premiera pe 21 septembrie 2016.
Sezonul 2 2017 | 18 episoade
Sezonul 2 din Speechless a avut premiera pe 27 septembrie 2017.
Sezonul 3 2018 | 21 episoade
Sezonul 3 din Speechless a avut premiera pe 5 octombrie 2018.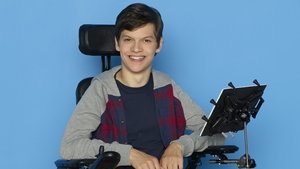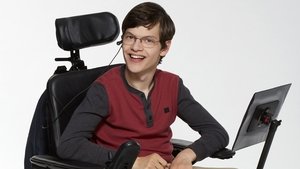 Titlul original
Speechless
Prima dată difuzat
Sep. 21, 2016
Ultima dată difuzat
Mar. 01, 2019
Stare sezon
Returning Series
Lista cu Sezoane si Episoade
1
Sezonul 1 Data: Sep. 21, 2016
2
Sezonul 2 Data: Sep. 27, 2017
3
Sezonul 3 Data: Oct. 05, 2018