Sezoane tv și episoade tv
Rezumat
Barry (Serial TV 2018– ), seriale Online Subtitrat
Serialul se axează pe fostul barbat marin Barry Berkman, care lucrează ca un hitman din Midwest. Singuratic și nemulțumit în viața sa, călătorește în Los Angeles pentru a ucide pe cineva și ajunge să găsească o comunitate acceptantă într-un grup de speranțe dornici de pe scena teatrului LA.
A hit man from the Midwest moves to Los Angeles and gets caught up in the city's theatre arts scene.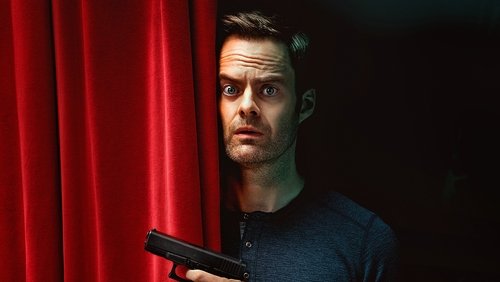 Sezonul 1 2018 | 8 episoade
Sezonul 1 al lui Barry a avut premiera pe 25 martie 2018.
Sezonul 2 2019 | 4 episoade
Sezonul 2 al lui Barry a avut premiera pe 31 martie 2019.
Disperat să-și lase trecutul violent în urmă în favoarea pasiunii sale noi, Barry încearcă să se dezlege din lumea uciderii contractului și să se scufunde pe deplin în actorie. Dar ieșirea este dezordonată. În timp ce Barry a eliminat mulți factori externi care l-au împins spre violență, el descoperă curând că nu erau singurele forțe la joc.
Rating TMDb 7.5 53 voturi
prima apariție
Mar. 25, 2018
Ultima apariție
Mar. 31, 2019