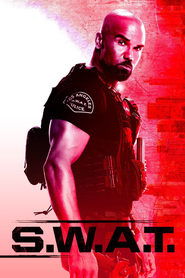 S.W.A.T. (2017), serial online subtitrat
Sezoane tv și episoade tv
Rezumat
S.W.A.T. (Serial TV 2017– ), serial online subtitrat în limba Română – Los Angeles S.W.A.T. locotenent Daniel "Hondo" Harrelson este desemnat să conducă o unitate de înaltă calificare în comunitatea unde a crescut. Rupt între loialitatea față de străzi, unde polițiștii sunt uneori dușmanul și credincioșia față de frații săi în albastru, el se ocupă strategic aceste două lumi. Hondo îi încurajează pe echipa să se bazeze pe comunicare și respect față de forță și agresiune, dar când o criză izbucnește, acești bărbați și femei sunt pregătiți să facă testul tactic.
Follows a locally born and bred S.W.A.T. lieutenant who is torn between loyalty to the streets and duty to his fellow officers when he's tasked to run a highly-trained unit that's the last stop for solving crimes in Los Angeles.
Sezonul 1 2017 | 22 de episoade
Sezonul 1 al SWAT a avut premiera pe 2 noiembrie 2017.
Sezonul 2 2018 | 23 de episoade
Sezonul 2 al SWAT a avut premiera pe 27 septembrie 2018.
Sezonul 3 2019 | 23 de episoade
Sezonul 3 al SWAT a avut premiera pe 2 octombrie 2019.
Rating TMDb 7 147 voturi
prima apariție
Nov. 02, 2017
Ultima apariție
Oct. 02, 2019