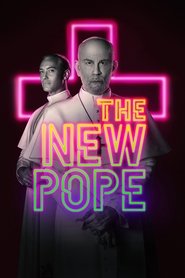 Noul Papa – The New Pope (2020), serial online subtitrat
Sezoane tv și episoade tv
Creator
Cast
Giovanni Paolo III / Sir John Brannox
Rezumat
The New Pope – Noul Papa (2020), serial online subtitrat – Următoarea serie de urmărire pentru "Tânărul papă" al lui Paolo Sorrentino. Pius al XIII-lea este în comă. Și, după un interludiu, Voiello reușește să-l aleagă pe tronul papal pe Sir John Brannox, un aristocrat englez moderat și sofisticat. Noul papă pare perfect, dar ascunde fragilități și secrete.
As Pope Pius XIII hangs between life and death in a coma, charming and sophisticated moderate English aristocrat Sir John Brannox is placed on the papal throne and adopts the name John Paul III. A sequel series to "The Young Pope."
Sezonul 1 2020 | 6 episoade
Sezonul 1 al Noului Papa va avea premiera pe 13 ianuarie 2020.
Titlul original
The New Pope
Rating TMDb 8,4 102 voturi
prima apariție
Jan. 13, 2020
Ultima apariție
Jan. 11, 2020